Protect yourself!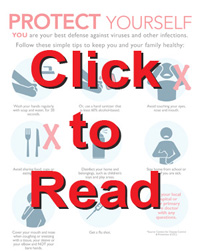 YOU are your best defense against viruses and other infections. Follow these simple tips to keep you and your family healthy:*
Wash your hands regularly with soap and water, for 20 seconds.
Or, use a hand sanitizer that is least 60% alcohol-based.
Avoid touching your eyes, nose and mouth.
Avoid sharing food, cups or eating utensils.
Disinfect your home and belongings, such as children's toys and play areas.
Stay home from school or work if you are sick.
Cover your mouth and nose when coughing or sneezing with a tissue, your sleeve or your elbow and NOT your bare hands.
Get a flu shot
Call your local hospital or your primary care doctor with any questions.
*Source: Centers for Disease Control & Prevention (CDC)
Hepatitis in Virginia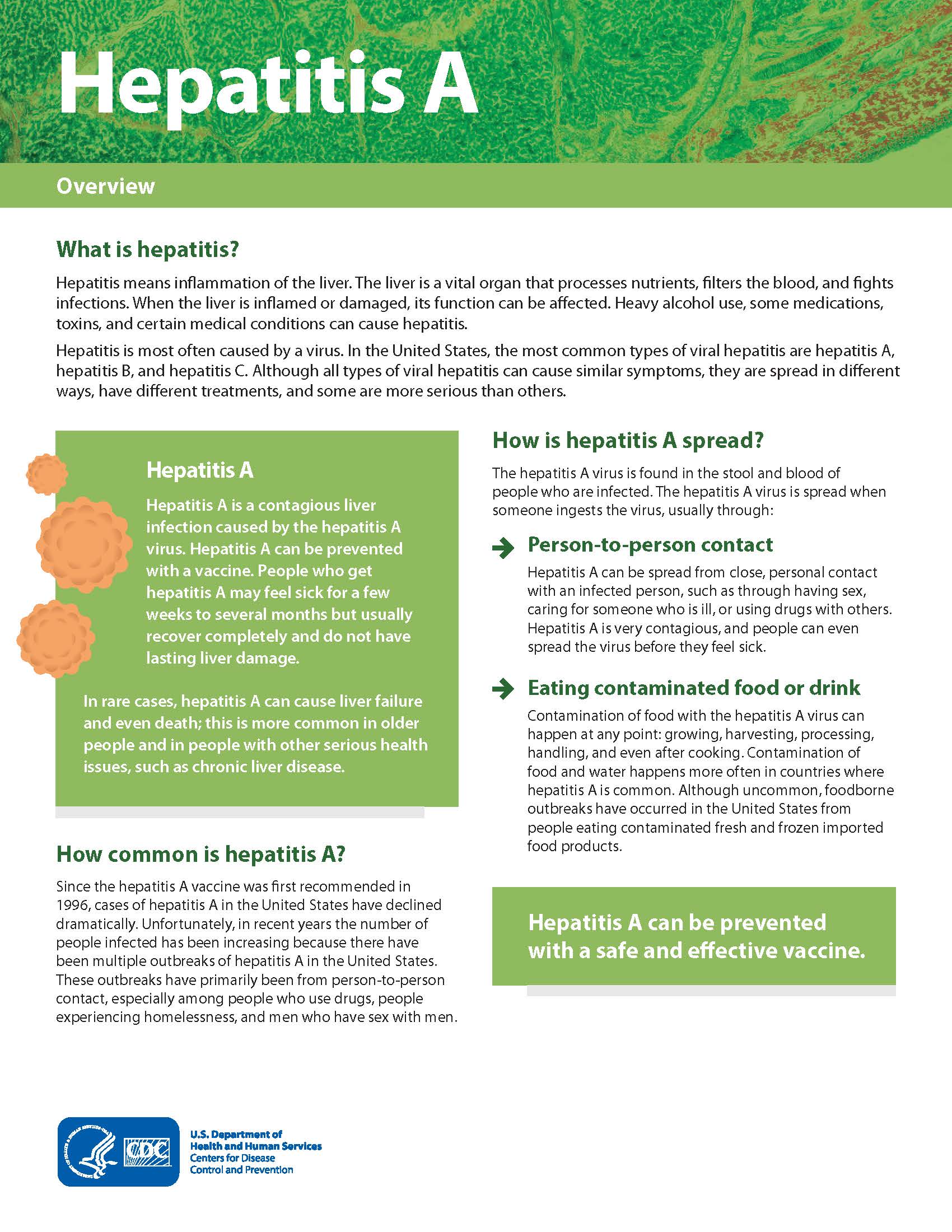 The Virginia Department of Health (VDH) has identified an increase in hepatitis A cases statewide, consistent with a rise in cases in many states across the country. After retrospective review of surveillance data, VDH has determined that Virginia now meets the criteria to be considered an "outbreak state" and has declared a statewide outbreak of hepatitis A.
VDH is working in partnership with community stakeholders and medical providers to identify and respond to cases and to provide vaccine to help control the spread of illness. Click on the page to the right to learn more about hepatitis A, the current situation in Virginia, and how to prevent hepatitis A through vaccination.
Enterovirus D68
Enterovirus D68 (EV-D68) is a type of virus that causes upper respiratory illness. EV-D68 is a non-polio enterovirus. Non-polio enteroviruses are very common viruses, causing 10 to 15 million infections in the U.S. each year, according to the Centers for Disease Control and Prevention (CDC).
Read Frequently Asked Questions (FAQs) about Enterovirus D68.
Click to listen to an interview with Rebecca McDonald, RN, Infection Preventionist on Flu in our Communities