Click here to review our openings and apply online.
Contact Human Resources at 276-228-0270
Wythe County Community Hospital Is An Equal Opportunity Employer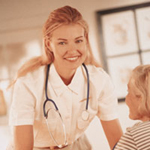 In order to provide equal employment and advancement opportunities to all individuals, employment decisions at Wythe County Community Hospital will be based on merit, qualifications, and abilities. Wythe County Community Hospital does not discriminate in employment opportunities or practices on the basis of race, color, religion, gender, national origin, age, disability or any other classification in accordance with federal, state and local statutes, regulations and ordinances.
Official Application
Please review our current job postings by clicking on the link at the bottom of the this page. If you are interested in applying for a position, please click the title of the interested position and then use the Apply button on that page. If you found our position via another source like Careerbuilder or Indeed, you will need to apply via our website because we will not receive your application otherwise. Once you have created an on-line application, you can use the same application to apply for as many positions as you like
Drug Testing
Wythe County Community Hospital is committed to providing a safe, efficient, and productive work environment for all employees. To help ensure a safe and healthful working environment, each applicant to whom an offer of employment has been made will be required as a condition of employment to undergo a substance test. Applicants will be asked to read the policy and sign a Pre-Employment Offer and Employee Consent to Drug Screening.
Openings
If you meet the qualifications of the position and are selected for an interview, Human Resources or the Hiring Manager will phone or e-mail you. Thank you for your interest in Wythe County Community Hospital.

Click here to review our openings and apply online.