Wythe County Community Hospital Earns Top Honors from Lifepoint Health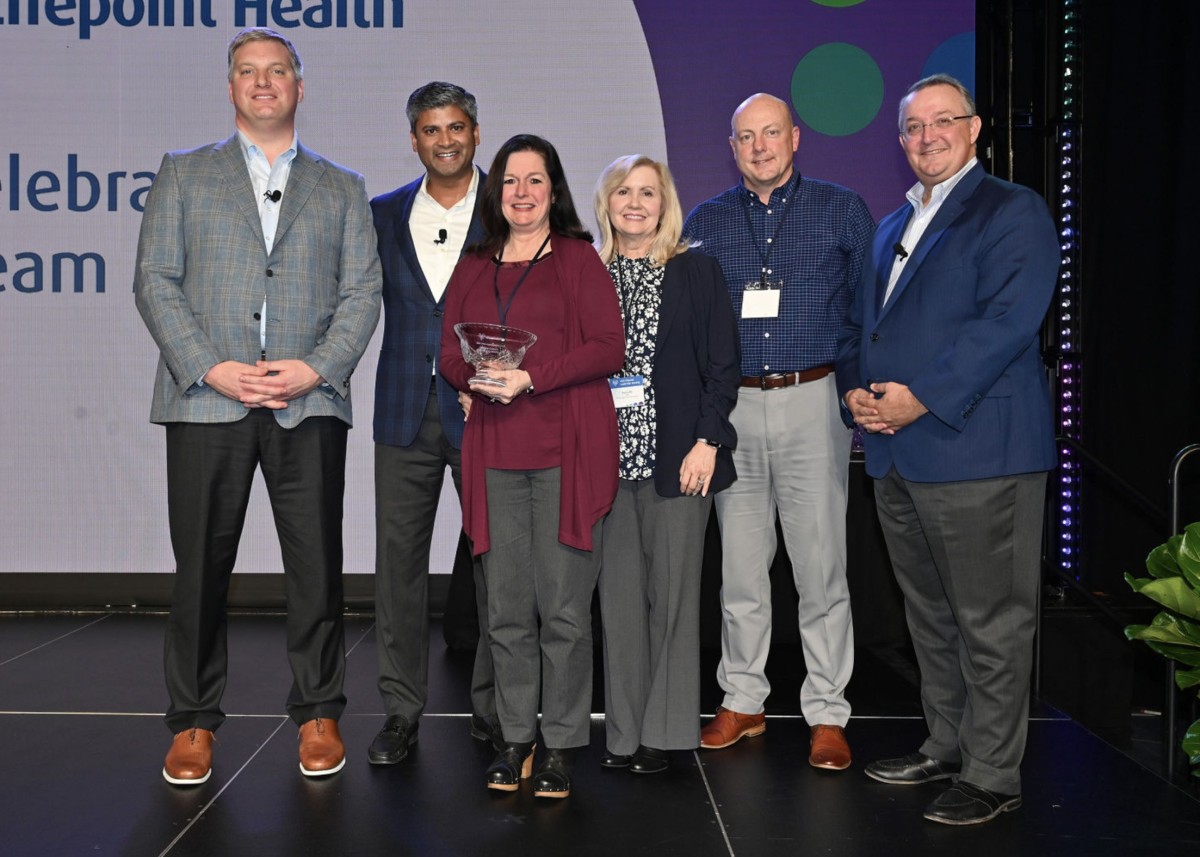 Wythe County Community Hospital (WCCH) recently took home top honors at an annual awards ceremony held by its parent company Lifepoint Health in Nashville, Tennessee. The hospital received the company's 2022 Operations Excellence Award for the central division of acute care facilities, while Vicki Parks, chief executive officer, was recognized with a top leadership award.
The Lifepoint Health Operations Excellence Award recognizes outstanding overall performance across the company's acute care, rehabilitation and behavioral health business sectors. The award is given to five facilities each year, including: one acute care facility in each of the company's operating divisions (Eastern, Central, Western), one inpatient rehabilitation hospital and one behavioral health hospital. The award is given to exemplary facilities that have demonstrated a strong commitment to – and measurably improved – the following in the prior year:
• Service line growth;
• Quality improvement;
• Financial performance;
• Talent and workforce development and engagement; and,
• Expanding leadership role in the community.
The award was accepted by WCCH hospital leaders Vicki Parks; Theresa Dix, chief nursing officer; and Donald Hayes, chief financial officer, on behalf of the entire hospital team.
"This leadership team keeps Lifepoint's mission, vision and values at the forefront of everything they do, and it is evident in the way they operate the hospital," said William Haugh, central division president for Lifepoint Health, who presented the award. "The hospital has made great strides over the past year in delivering high quality patient care and meeting specific quality benchmarks, while also achieving significant volume growth across key service lines and being a strong community partner. We are very proud to recognize the WCCH team with this well-deserved award."
Parks also was recognized with the Fleetwood Award, which is presented annually to a hospital leader who exemplifies the values and spirit of Lifepoint's former chief executive officer, the late Jim Fleetwood. Fleetwood believed that operational excellence was defined by more than financial performance and that it was equally important to lead by example and inspire others to achieve their goals, even during challenging times. Parks, who has been part of Lifepoint for ten years, was recognized for embodying many of the admirable qualities that Fleetwood possessed, including a leadership style that emphasizes collaboration and upholds high standards, and a desire and ability to build strong relationships with hospital employees, physicians and the community.
"I am so proud to be a part of the amazing team here at Wythe County Community Hospital," said Parks. "This recognition underscores our entire team's commitment to strengthening hospital quality, teamwork and operations, while advancing healthcare delivery in Wythe, Bland and surrounding counties for the past fifty years. We look forward to continuing this momentum into 2023 and beyond."
Pictured left to right: William Haugh, Central Division President for Lifepoint Health, Jason Zachariah, EVP, Chief Operating Officer for Lifepoint Health, Vicki Parks, Chief Executive Officer of Wythe County Community Hospital, Theresa Dix, Chief Nursing Officer of Wythe County Community Hospital, Donald Hayes, Chief Financial Officer of Wythe County Community Hospital and David Dill, Chairman and Chief Executive Officer of Lifepoint Health
Read All Posts