Celebrating Our Nurses, Hospital Teams and EMS Partners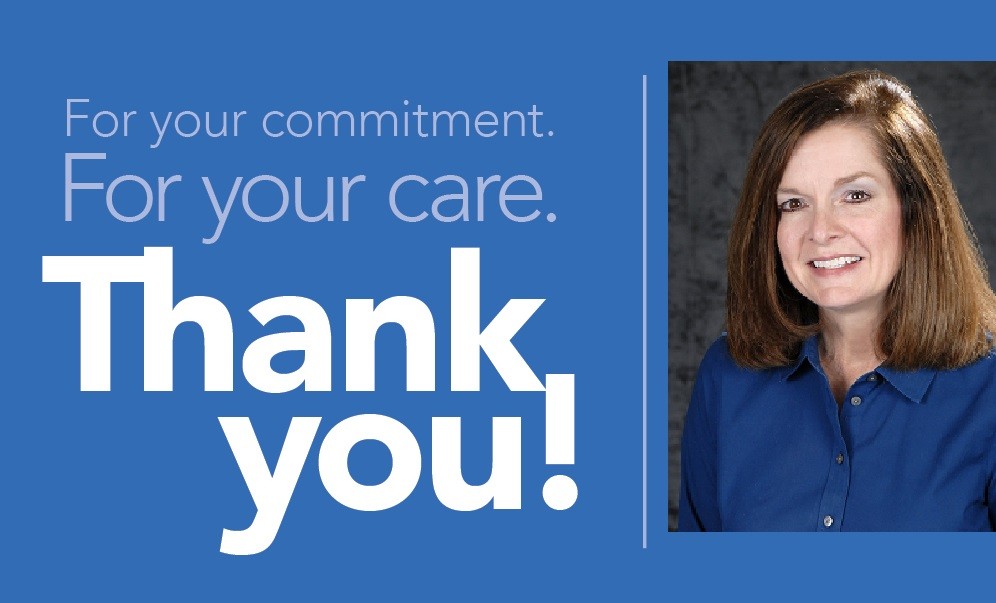 By: Vicki Parks, Chief Executive Officer, Wythe County Community Hospital

A career in healthcare is not for the faint of heart. It requires strength, determination, courage and a selfless regard for others. Over the past few years, healthcare workers have faced an increasingly challenging work environment as our industry has undergone immense change caused by the pandemic and other external pressures. For these reasons, it is important to pause and recognize the many hard-working healthcare workers that live and work in our communities. Throughout the month of May, we celebrate three important national observances that honor our nurses, hospital teams and EMS personnel for their professional achievements and significant contributions.
National Nurses Week (May 6-12) celebrates our more than 175 nurses, who serve as dedicated and dependable caregivers for patients and their loved ones throughout their healthcare journey. Whether a routine check-up at your provider's office, an outpatient visit or a trip to our emergency department with a hospital stay, our nurses provide compassionate, individualized care, knowing that every patient is unique.
National Hospital Week (May 7-13) honors hospitals, health systems and health care workers across the country and the innovative ways they are supporting and connected to their community. Wythe County Community Hospital is proud to have more than 350 providers and employees on our team, who provide constant care 24 hours a day, 365 days a year to ensure that our community members have access to the care they need, when they need it. For the individuals often working behind the scenes to ensure our facilities are clean, safe and have the necessary resources to care for our patients, to the providers and staff who work at the bedside, everyone has a unique and important role to play in the delivery of care.
Finally, National EMS Week (May 21-27) recognizes emergency services personnel and other first responders who partner with us to provide lifesaving care to critical patients and serve as an important extension of our hospital into the community. Often the first to arrive at the scene of an accident or disaster, providing emergency care in potentially fatal situations before a patient arrives at the hospital, we are grateful for your services, which helps us save lives when minutes matter most.
I am honored and grateful to work alongside these dedicated individuals, who are helping Wythe County Community Hospital advance our mission of making communities healthier. Thank you to our nurses, hospital teams and EMS partners for your commitment, your care and for never giving up, despite the ongoing challenges and changes facing our industry.
Please join me in showing your gratitude for the local healthcare workers in your lives – friends, neighbors, family members, acquaintances or even strangers. They deserve our recognition, appreciation and support this month and year-round for everything they do.
We appreciate your continued support and look forward to serving Wythe, Bland and surrounding counties, today and for generations to come.
Read All Posts