Wythe County Community Hospital Names 2023 Mercy Award Winner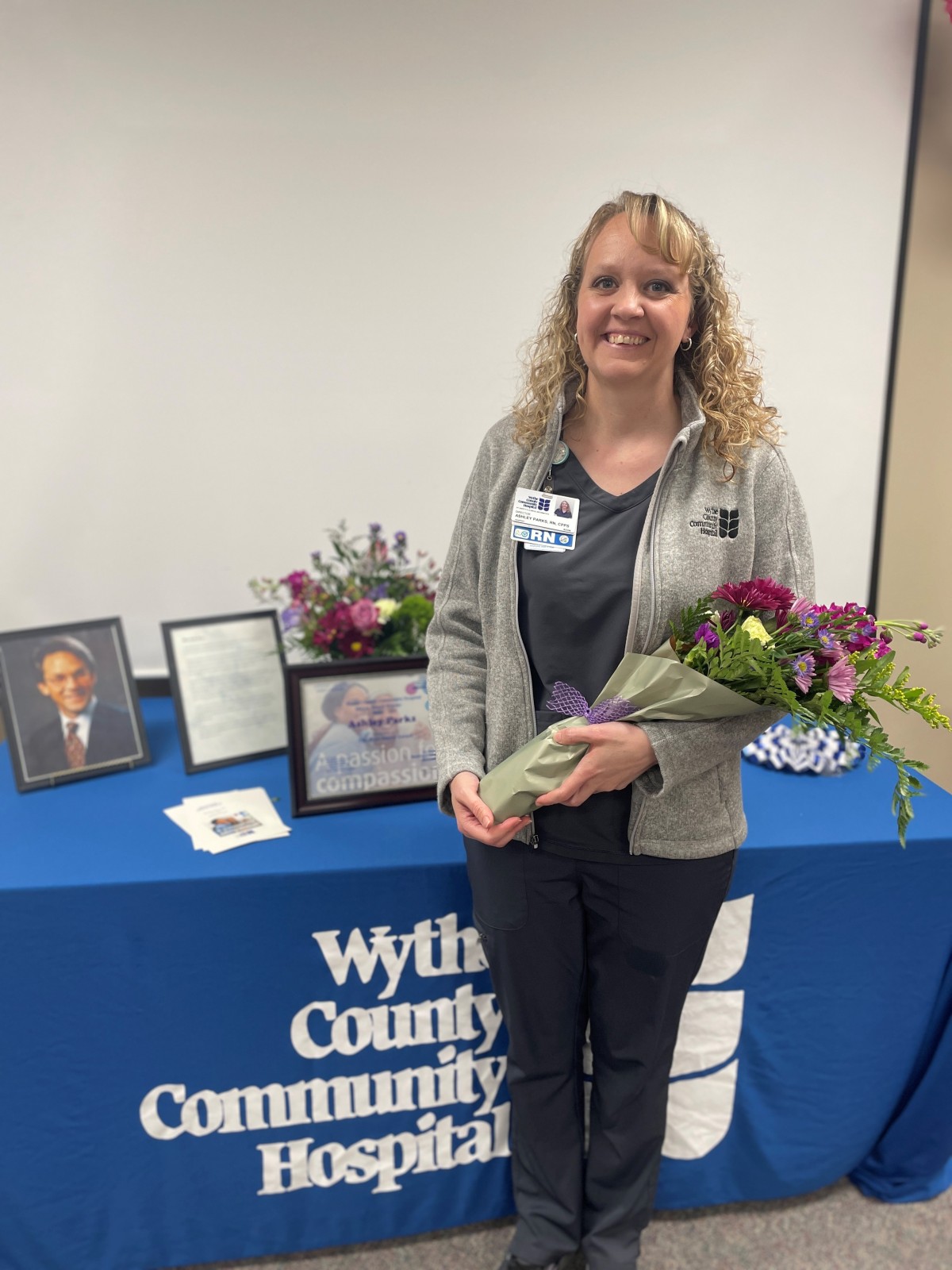 Wythe County Community Hospital announced today that Ashley Parks, RN has been recognized as the facility's 2023 Mercy Award winner. The Mercy Award recognizes one employee from each of Lifepoint Health's facilities who profoundly touches the lives of others and best represents the spirit and values on which the company was founded.
The Mercy Award is an annual recognition program that honors the life and contributions of Scott Mercy, Lifepoint's founding chairman and chief executive officer. The award is considered the highest honor a Lifepoint employee can receive.
"At Wythe County Community Hospital, we share Lifepoint's commitment to making communities healthier, and we recognize this is supported by the good work and service of our employees on and off the job," said Vicki Parks, CEO of Wythe County Community Hospital. "We are extremely proud to recognize Ashley for her efforts on behalf of our patients and our community. She goes above and beyond each and every day to ensure that every person she encounters receives the highest level of care and compassion."
Ashley is considered an "owner" of Wythe County Community Hospital as she has served for 20 years at WCCH. She currently serves as the Clinical Informatics Coordinator. She has developed personal and career goals through her tenure at WCCH and serves on multiple committees within the hospital. She volunteers in her community and she is actively involved and supportive of her children's sporting and academic activities. She works with other children to make sure they have rides to school activities and she volunteers for school events and helps to organize school banquets and concessions. She is a humble yet enthusiastic person which immediately puts patients, co-workers and visitors at ease. She has a friendly, caring demeanor and is considerate of everyone's needs and conditions around her. She continues to be a role model for her co-workers and is a natural leader when asked to assist other departments within the hospital.
Parks lives our mission every day by consistently demonstrating her level of commitment to our organization, our patients, community and through her actions by giving freely of herself to make our communities healthier.
Each facility winner, including Ashley, will be considered for Lifepoint's 2023 companywide Mercy Award. The companywide winner will be announced this summer and honored during a ceremony in Nashville, Tenn., in August.
Read All Posts