Wythe County Community Hospital Welcomes the Birth of the First Babies of 2023 – Twins Robert Jr. and Braylon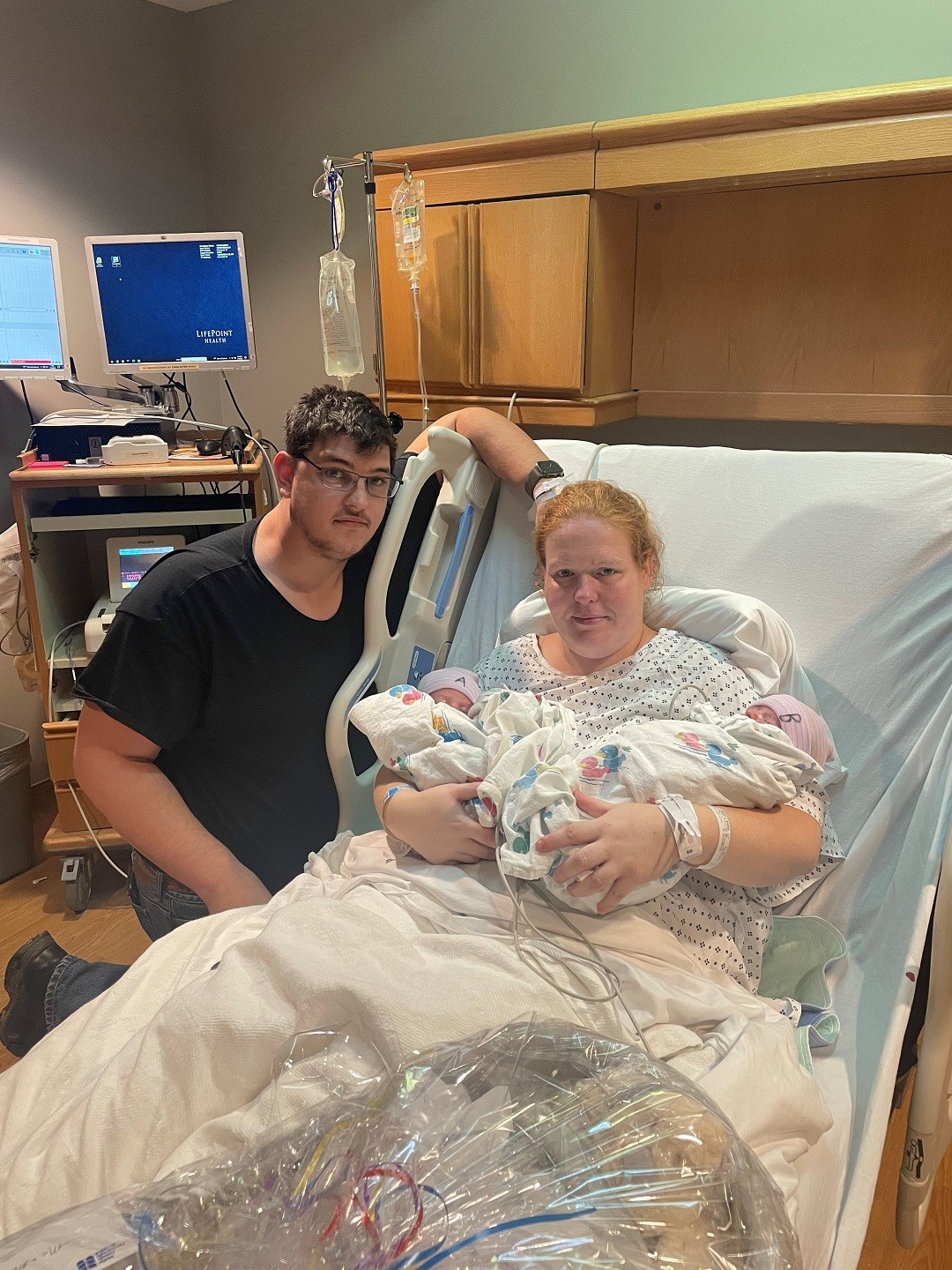 Wythe County Community Hospital is ringing in 2023 with the year's first bundle of joy, times two. Baby Robert Jr. weighing 6 pounds and 7 ounces and measuring 20 inches, and baby Braylon weighing 6 pounds and 6 ounces and measuring 19 inches was born to Kimberly and Robert, Tuesday, January 3, at 9:05 and 9:06 AM.
"We have a remarkable team of clinical and support staff who are dedicated to cultivating a safe, welcoming and comfortable environment for mothers and their babies," said Vicki Parks, CEO of Wythe County Community Hospital. "Helping our community's families welcome their newest additions in a positive and memorable way is one of our greatest privileges."
"We are so thrilled to welcome the newest members of our family!" said Mom. "The physicians, nurses and staff at Wythe County Community Hospital were exceptional and took such great care of us. We are so thankful to them for making this experience so special."
Wythe County Community Hospital's Women's Center is committed to providing high quality, compassionate care close to home for new and expecting parents in the region. Dr. Elizabeth Fox was the attending physician and Dr. Chase King was the attending physician for the babies. A gift basket was presented to the mother and babies from WCCH.
Read All Posts